Avalon Swing Musicians for Weddings and Events 

The Avalon swing performers live and play amongst the gyspy swing musicians of South East Qld.  There, that musical world is filled with entrancing melodies.  Take heed as Avalon Swing  pass themselves off as Gentry and have been known to say "We are an art deco inspired celebration of acoustic swing music.  We bring a bit of Gatsby, a sprinkle of french cafe and a dash of bohemian gypsy" 
Although known to perform instrumental guitar pieces from Django Reinhardt's 1939 playlist, the American songbook and the great standards from the swing dance era caution should be exercised at all time around these two musicians as it's all a front to lift your spirit, while distracting with a brilliant vibe. 
Avalon Swing are Tim & Mia O'Brien who hold true to the old gyspy values of ……….  be a master of Impeccable swing. 
Quietly but quickly pass the warning ..........   The Gyspies will arrive  Avalon Swing are coming.
Avalon Swing and Friends
Avalon Swing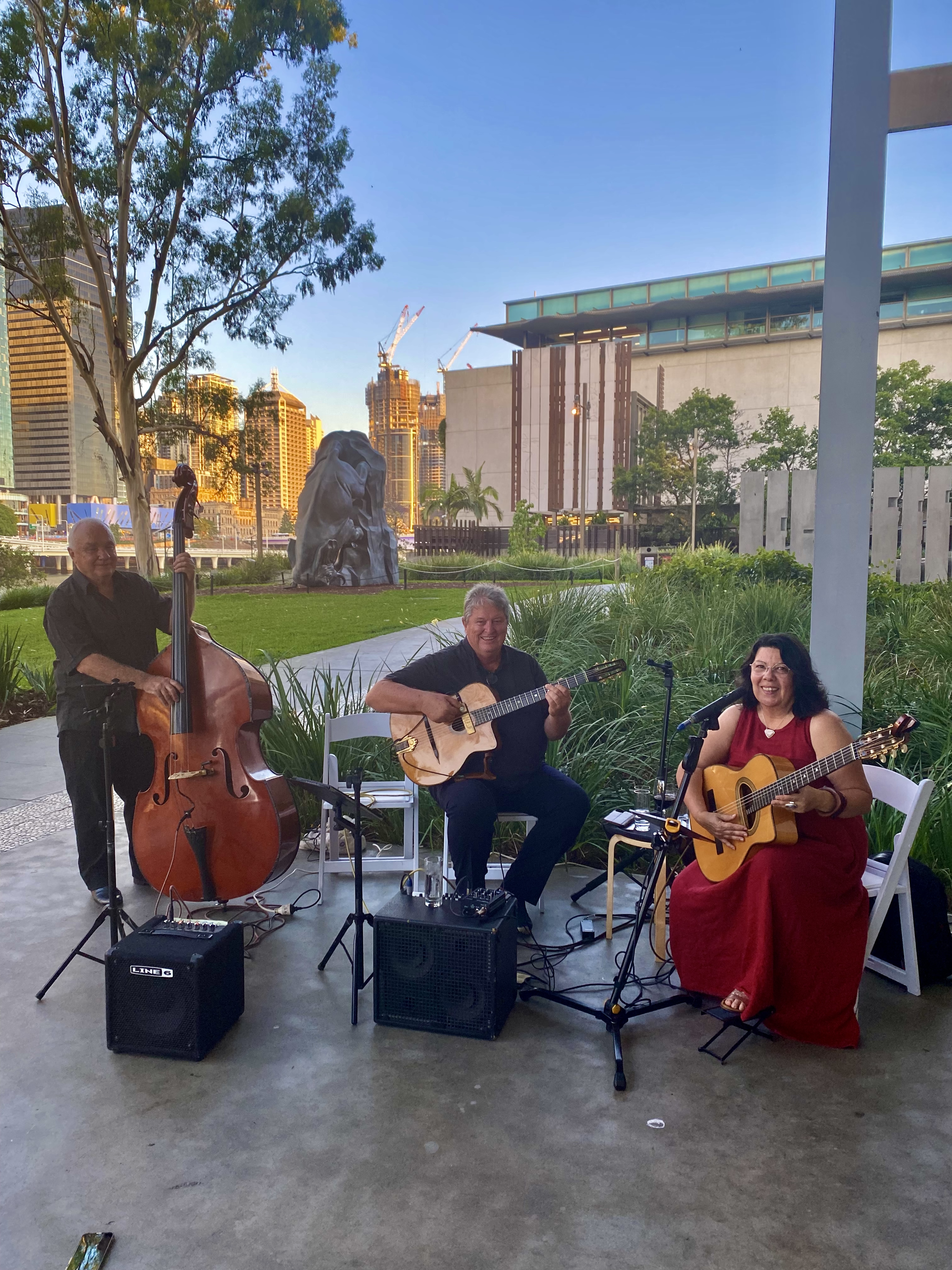 " Swing is in "
 

At Spicers Hidden Vale
"Avalon Swing"
Earlier Versions of Avalon Swing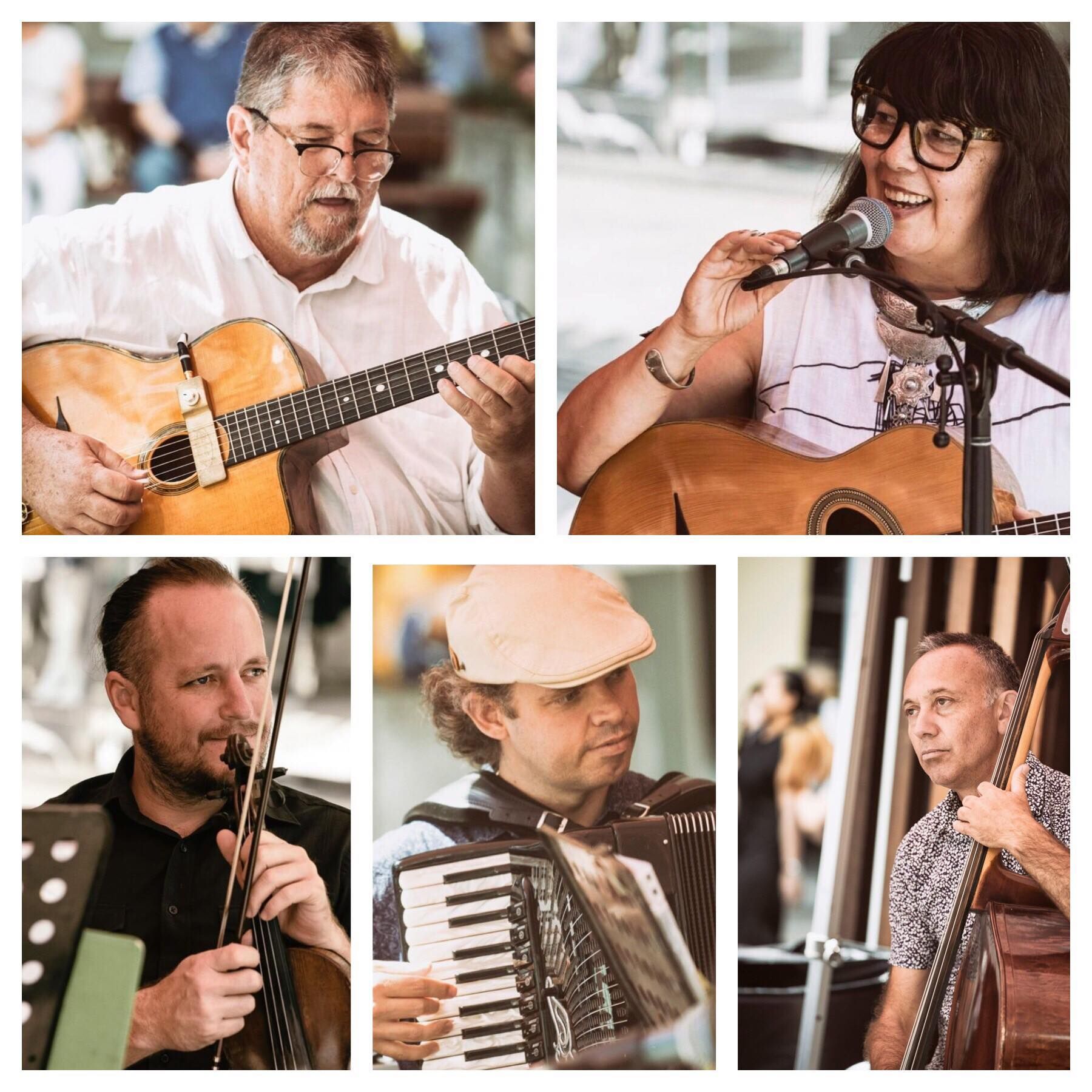 Even Earlier Versions of Avalon Swing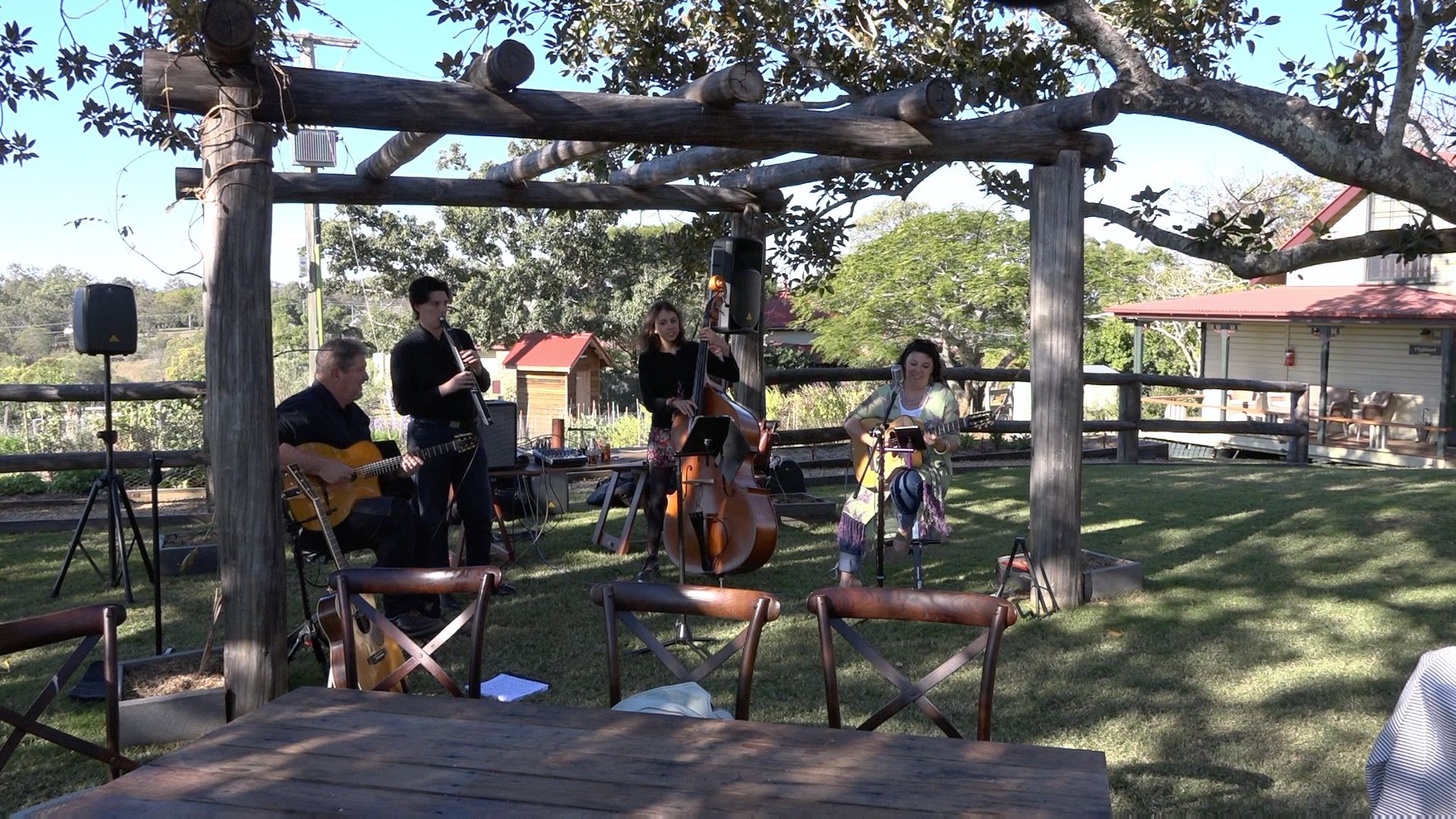 Avalon Swing are Brisbane based and are performing Acoustic Swing, sometimes called a Manouche or Gyspy Jazz.  We love to play for lifes celebrations like Weddings or even your Corporate function.