The Brisbane School of Acoustic Guitar   ph 043113041
GUITAR LESSONS BRISBANE
Private guitar lessons for the beginner and intermediate guitarist, in person and online. 
Brisbane School Of Acoustic Guitar exists to help you to achieve the best results possible on the guitar, no matter what your guitar playing ambitions are. Tim provides a dynamic and supportive learning environment, through private lessons, teaching online and in person. 
Tim's goal : Lessons to inspire & ignite the imagination & transform your commitment into being the best musical version of you!
  If you think you would enjoy learning or improving on the guitar I would love to hear from you.
 I have a passion for  Gyspy Jazz,  Blues, Classical guitar, and for all finger style guitar. I'm performer, teacher, mentor, and small time music producer with 45 years of experience.
Thanks for visiting.  
Guitar for the Beginner FAQ
Q1 What is the best age to learn guitar ?
A: I  like to answer this question with another, and that is what is the best " mindset " to have when learning….. Well as it turns out, research shows that having a positive mindset as well as sounding useful, helps you build your learning skills no matter what your age. The right goals and thoughts will give you the enjoyment that life long learners experience.
Q2: Which is better online or in person ( studio ) lessons ?
A2: They both have their advantages and disadvantages pick one that's you think you will get the most out of.  If distance is a consideration the online lessons might be for you. Don't fret too much about whether you have made the  "perfect" choice   Just pick one maybe you can change this later, perhaps pick a combination of the two options.
Q3:  Can I guitar learn from Youtube ?
Yes and it's free :) But there is an obvious downside.  That is there isn't any direct feedback, you can't ask questions
you might not notice your mistakes. The most obvious downside of learning guitar on YouTube as a complete beginner is that there's no direct feedback.
You might not notice your mistakes, and you won't be able to ask questions or get immediate feedback. You might pick up some bad habits. For the beginner guitarist it's likely that there is too much information out there. You have to leading to sort through unnecessary and endless information leading to learning in an instructed way.
Q4:  What can an experienced guitar teacher give me ?
A : Experienced teachers can plan where your going, understand how your going  and offer a structured program, build the foundations of a great guitar technique, develop your understanding and feel for great rhythm, build foundational thinking and understanding.Great teachers have the experience assess where you currently are as a guitarist and can put you lightyears ahead.
Q5 Why pay for lessons ?
A: We understand that investing in lessons with experienced an experienced teacher is an investment into your progress and awareness  to becoming the musician you would like to be.
Bounced_612_interview_2014.mp3
Talk soon, Tim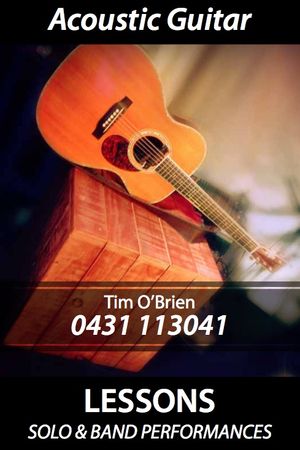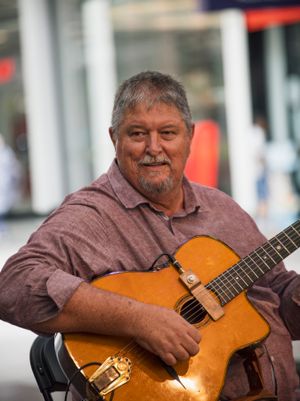 I'm on 0431 11 30 41 or check out my details on the contacts page. email   obrienhm@bigpond.net.au
Brisbane classical guitar lessons
Fingerstyle lessons
Acoustic  guitar lessons
Guitar lessons Brisbane 
Guitar lessons near me
Enquire about
Guitar lessons Brisbane price
Private Lessons
Guitar lessons , Video exchange, Facetime. Guitar lessons using Skype, Zoom, FaceTime,  Facebook, Teams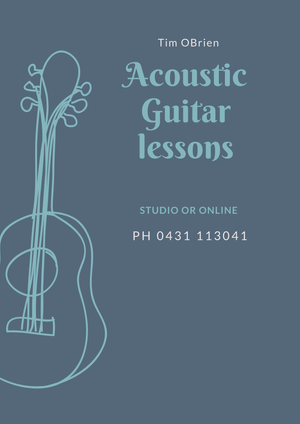 Guitar lessons in Brisbane for those of us who love to strum pick and learn or way through life